Intro:
It is not intuitive to seek beauty in art deemed grotesque/weird, but most authors who produce horror/fantasy actually are usually (a) serious about their craft, and (b) driven my strange muses.
This interview series
engages contemporary authors & artists on the theme of "Art & Beauty in Weird/Fantasy Fiction." Previously we cornered weird fantasy authors like John Fultz, Janeen Webb, Aliya Whiteley, and Richard Lee Byers. Recently we heard from the legendary author and editor of weird fiction,
Darrell Schweitzer
!
This round we corner
Sebastian A. Jones
: Author, actor, and teacher, Sebastian A. Jones grew up in England and moved to America at the age of eighteen where he founded MVP Records releasing albums that included James Brown, John Coltrane, and Billie Holiday. In 2008 he founded Stranger Comics and Stranger Kids. Sebastian has written children's books including Pinata and co-created the I Am Book Series with Garcelle Beauvais including titles I Am Mixed and I Am Living in 2 Homes. Under Stranger's dark fantasy line Asunda, he has received critical praise for his written work on The Untamed: A Sinner's Prayer, Dusu: Path of the Ancient, and Niobe: She is Life, which was coauthored by Amandla Stenberg.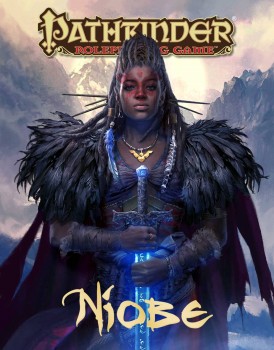 Is Niobe "Life" or is she "Death"?
SAJ: The status is we are in the midst of another kickstarter campaign where folks can get all of the new stuff in Niobe's world of Asunda (and the old stuff too). We first planted Niobe in the original story THE UNTAMED: A Sinner's Prayer, where we followed a man, the Stranger, who had returned from purgatory to exact vengeance on the seven souls that murdered him and his family. He meets Niobe, the only light in the sinner's Town of Oasis. She offers him a chance at salvation. But when he discovers she is the seventh soul, and the devil had planned the whole thing, the Stranger has a choice to make: Does he kill her and free his family, or let her live and save the world, as Niobe is destined to bind nations against the devil.
After The Untamed we saw Niobe in other tales including her own title NIOBE: She is Life and now She is Death. She also appears in ERATHUNE with other heroes, the Macgrom (Dwarf) Buxton Stonebeard, and Morkai (Silver Elf) assassin Skarlok Two Hearts. She also guest stars in ESSESSA: The Fallen, a dark vampire tale of Niobe's nemesis a thousand years before the main and current timeline. My vision for Niobe is for us to follow her throughout the world of Asunda and discover new lands and tales with her, as she grows into the Joan of Arc meets Luke Skywalker badass savior she is destined to be. In the future we will have NIOBE: She is Spirit and eventually She is God.
Beyond the comics, I am hopeful Niobe will transcend all media and appear in games and on the screen. Viola Davis honored us with this quote from her foreword in the hardcover, "We all have a Niobe inside ourselves, and it's time to hear her roar."
SE: In the "Spilling Guts" Appendix of the Untamed: Sinner's Prayer compilation, your interview reveals that Asunda was primarily your creation but it evolved over twenty years and has involved many artists. As author, did you ever draw/sketch (i.e., not write) anything for this world? If so, can we share an image? Please share your insights working with graphic artists as they depict "your" world.
SAJ: I have done loads of sketches and none of them good! I also created the designs for the magic and spirit runes that readers can check out on the items wielded or worn by our characters in the comics. All good fun for gamers and campaign builders.
The artist who has been a catalyst in the world of Asunda is Darrell May. I consider him a cocreator as he not only translates effortlessly what is in my brain, he improves upon the vision. Over several years now he has created many of the most important landscapes, characters, and monsters that we sometimes build stories around. In fact, the title Erathune was born from a game we played in where Darrell was the dungeon master.
Generally, what we do is: I write the script > My brilliant Editor in Chief polishes it > Darrell does all of the concept art and all of the layouts > the artist draws and paints based on the aforementioned > Joshua letters it > multiple screaming matches and revisions > off to the printer.
Here are some layouts by Darrell and the final results by Peter Bergting for The Untamed and Ashley A. Woods for Niobe: She is Life.
Beautiful Weird Art, Balancing Disparate Content:
SE: The Niobe and Untamed series balance "coming of age" YA appropriate stories with vivid, adult-worthy content. They also exhibit a splendid variety of beautiful empresses and heroines (i.e., the 2018 Calendar for Asunda is portfolio mainly of beautiful women). Any tips for other artists for designing art that is beautiful yet intense?
SAJ: Embrace the uncomfortable. Artists should step out of their comfort zones and explore all areas of art and other mediums. Artists should write, writers should draw, and everyone should listen to music that has grit, beauty, and gravitas. Photographers and filmmakers are also a great resource, where master storytellers capture moments that stay with us. When I wrote THE UNTAMED I listened to Aaron Copland and Gorecki and watched a lot of Spaghetti Westerns and Samurai films.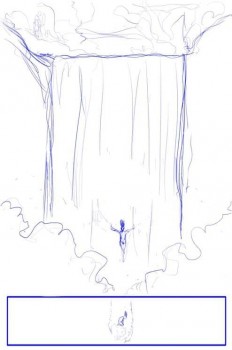 Niobe's Beauty?
SE: One could argue that Niobe is a nontraditional heroine for the dark fantasy genre. She is introduced in Sinner's Prayer as a young girl but has her own line of comics for her coming of age. Can you comment on Niobe's own beauty? How did she evolve from idea to character over the years?
SAJ: Niobe has been with me for a long time, since I was a teenager. She was a character that was born out of my own hopes and ambitions for a better world. Seems a bit naïve perhaps, but I poured all of my vulnerabilities and desires into this character who started to roam the fantasy world I was creating.
The more I grew, she grew with me, and soon she reflected my own light and darkness, which would come to represent the duality I was struggling with. She is mixed (like me) but she is also half angel, half demon, which was to represent the inner conflict everyone can relate to. By the time Stranger Comics was formed, I thought I had a fairly clear image of Niobe. By the time I wrote her own story with Amandla Stenberg, her character arc had blossomed into something powerful. We will witness the rise of a young woman, struggling with the weight of the world on her winged shoulders, but will conquer the battle of obligation vs. adventure and be a beacon for us all.
Now she is a movement. And in her – young people and old alike – can be the hero in their own story. All they have to do is pick up the sword.
SE: Your Amazon Author Page features eclectic works. Your Asunda series alone may represent you as an author fascinated with dark myths, albeit ones presented with beauty. But that is not only the case. Via Stranger Comics, you are also making/marketing children faerie tales (i.e., "I am Mixed"). Indeed in 2008 you founded Stranger Comics and Stranger Kids, which would appear to have divergent markets/audiences & muses. Are there similar motivations driving Stranger Comics & Kids?
SAJ: I am motivated by a great many things, all of which trickle into what we create both at Stranger Comics and Kids. Good story with resonance that connects on an emotional level is everything. Each tale must be autentic to what it is trying to achieve. We cannot do things because things are a current hashtag trending just to make a quick buck. This is soulless, transient, and transparent. And the audience always sees through it.
I like to plant seeds within our comics and children's books, for readers to stumble or search for hidden messages that can both relate to the story and at times reflect issues we face in our own world.
I believe that representation matters. On all levels, as we swim the murky waters of today's social and political landscape. Hence our kid's book I AM LIVING IN 2 HOMES was dedicated to kiddos who navigate the complexities of separation and divorce.
And despite all the serious stuff, I am still a kid at heart who like to have fun, a gamer, a dreamer, who wants to escape into fantasy worlds – which is probably why we partnered with Paizo to create Pathfinder roleplaying games for NIOBE: She is Life and created a Piñata making supplement in the back of the same titled children's book.
Niobe (or Sebastian) in Film?
SE: Andrew Cosby's introduction and BleedingCool.com indicate a feature film for Untamed is in the works. Do tell more! Seems like it may be (or be inspired by) previous screenplays written by you, and that it will depict Niobe (to be played by Amandla Stenberg who is known for playing Rue in Hunger Games). You have film credits for working in a psychological horror game called Hektor. If Asunda comes to a screen, will you be in it?
SAJ: I cannot say too much about the movie and TV stuff at the moment, as it is a delicate dance, but I am confident it will all happen in the way it is meant to. I would love to be in it, but it is not necessary. Above all, any film or show must reflect the work and the vision we have spent years nurturing. The fans deserve it.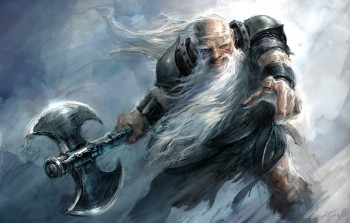 Musical Muses:
SE: If not acting, you hinted at creating the score for the movie. Having founded MVP records, music certainly inspires you. In Sinner's Prayer, there is an undercurrent of music that begs for explanation: the prologue has a few stanzas and there is the music played during a climatic confrontation. Can you clarify how music inspires you? Any connections between creating song and prose?
SAJ: Music feeds me perhaps more than anything else. It is a marriage of movement and the still moments in between. For music to inspire, it must have a spirit to make me want to fight, f**k, or fall in love. Anything else is like a formulaic snapchat fliter that deadens the soul… and puts us on automatic robot mode. I can't mess with that.
Beauty in dark art:
SE: Do you see Beauty in your dark work? Any tips on how to interpret or create art that is "dark" yet "attractive"?
SAJ: I find the darkness a beautiful comfort, but I am not sure I see beauty in my own work. I am honored that readers seem to enjoy the stories and of course, the incredible art.
My tips are: Do not compromise and dare to be vulnerable. You get your feelings hurt now and again by those who will judge, and people will rip you off… But as long as you are true to your vision and your own truth, your soul will be fed.