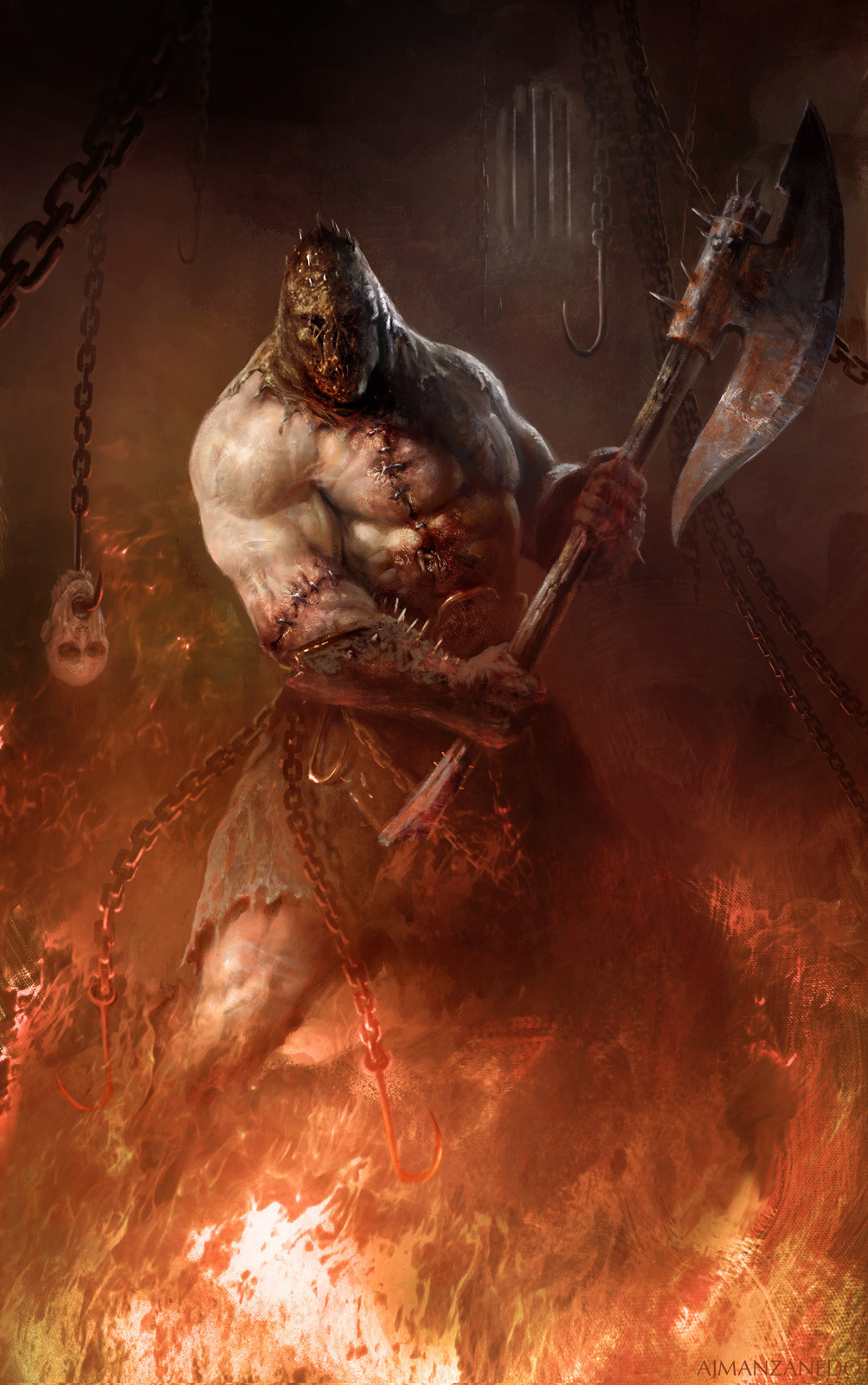 Antonio J.
Manzanedo's
Infernal Executioner
Planning the next two installments of Dyscrasia Fiction.
Working Title of one:
Orphan Maker
Initial Blurb: The mischievous necromancer Doctor Grave has a
Rule: "To raise one family, you must sacrifice another." The golem
strives to be a family man with his three arisen daughters, but the independence he espouses may backfire.
Context
:
Orphan Maker
has many dual meanings in a world full of broken families, but it is also the name of an magical ax (akin to
Ferrus Eviscamir
and
Ferrus Hewnmaw
).
Chronology:
This picks up right after
Spawn of Dyscrasia's
epilogue, in which Dr. Grave raises three daughters from clay.
Cover Art:
TBD. If I can save funds, I would love to strike a commission with Daniel Landerman again (he illustrated
Helen's Daimones
).
For inspiration, I have been awing over
Antonio J. Manzanedo's Infernal Executioner
. I connected with Antonio J. Manzando and am able to license it.
The Ax is very similar to my depiction of Orphan Maker.
The "Executioner"'s white skin and scar on chest actually match Doctor Grave's clay/earthy sin but he is usually depicted with an apron (of flayed faces).
But is this Grave?
Do readers agree that this represent Doctor Grave?